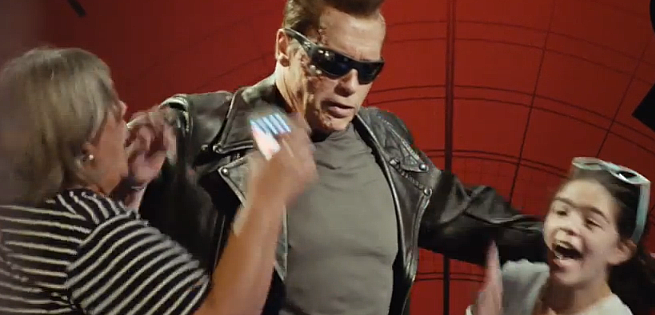 If you're into body-building then chances are you're very familiar with THE Arnold Schwarzenegger.
"Ahhhnold" started his weightlifting journey as a 15-year-old kid in his native home of Austria, and went on to become one of the most successful body-builders of all-time.
At the young age of 20, Arnold won the title of "Mr. Universe", and followed that up with becoming a 7-time "Mr. Olympia" champion.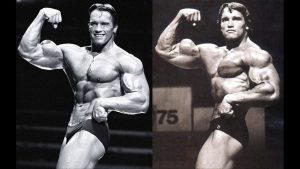 Aside from being the sport's most charismatic ambassador, Schwarzenegger became a huge figure in popular culture, starring in films like "The Terminator", "Predator", and "Total Recall" to name a few.
After getting tired of show business, Arnold got into politics, and in 2003 he became the governor of the state of California. He held that office from 2003 to 2011, and following the end of his second term, he returned to the big screen.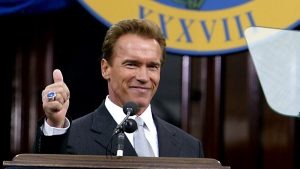 While many people would like to think that Arnie is just a meathead, the fact is the guy is an incredibly smart businessman, making millions of dollars through his investments in ventures ranging from restaurants to malls, to becoming a significant owner in an investment firm.
He credits people like Donald Trump and Warren Buffet for teaching him how to manage his money, and using it to create wealth:
"I couldn't have learned about business without a parade of teachers guiding me… from Milton Friedman to Donald Trump… and now, Les Wexner and Warren Buffett. I even learned a thing or two from Planet Hollywood, such as when to get out! And I did!"
While he may come off as a serious person, anyone who meets him knows that Arnold is a big softy with an amazing sense of humor.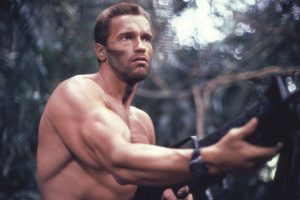 This was on full display as "The Terminator" pranked fans at a wax museum where he took the place of his statue for a day. Obviously, hilarity ensued.
Enjoy:
https://shreddedacademy.com/wp-content/uploads/2018/05/terminatorprank-140438.png
315
655
Scott Helm
https://shreddedacademy.com/wp-content/uploads/2019/05/sa-logo-b.png
Scott Helm
2018-05-08 16:20:56
2018-05-08 16:20:56
Arnold Schwarzenegger Pranks Fans By Posing As "Terminator" Statue For Charity