These days, it seems like Dwayne 'The Rock' Johnson is everywhere you look. On the news, in magazines, in TV shows, etc. In fact, this past year, Johnson was the second highest paid actor in the world ($65 million), right behind fellow muscle-man Mark Wahlberg ($68 million), and he's looking to top it this year.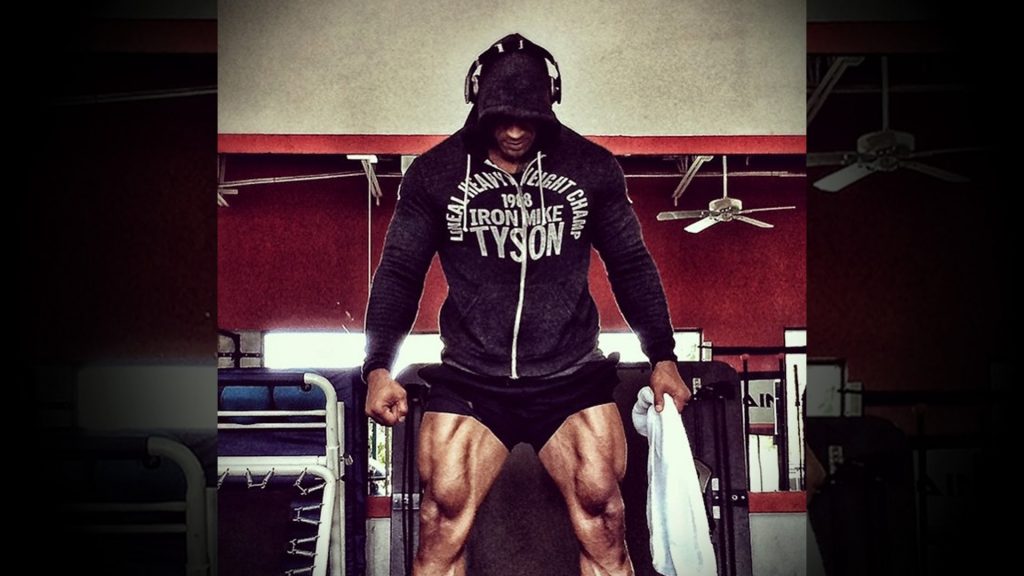 It's no secret that 'The Rock' gets a lot these roles because of his massive figure, but that body didn't come without hard work, dedication, and quite a bit of soreness. He workouts out six days a week and typically focuses on one muscle group each day.
Today's muscle group? Legs.
You heard it from the man himself: sweaty, painful, and fun. If you're looking for a light workout to get through leg day, this is not it. Now if you're looking to get tree trunks at your base instead of just stems, then you are in the right place. Try this leg routine coming straight out of Dwayne Johnson's playbook.
EXERCISE 1
BARBELL GLUTE BRIDGE
-4 sets, 12 reps
-90 sec. rest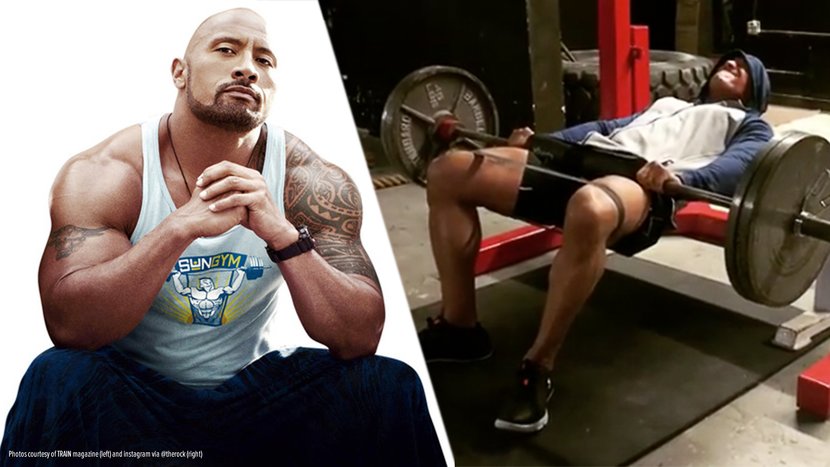 EXERCISE 2
SINGLE-LEG EXTENSION
-3 sets, 20 reps
Hold last rep at the top, squeezing your glutes as hard as possible for 10 seconds.
-90 sec. rest
EXERCISE 3
LEG PRESS
-5 sets, 15 reps
Vertical, with chains
-90 sec. rest
EXERCISE 4
WALKING DUMBBELL LUNGE
-3 sets, 24 reps
-90 sec. rest
EXERCISE 5
LEG PRESS
-6 sets, 15 reps
-45 sec. rest
EXERCISE 6
LYING LEG CURL
-4 sets, 12 reps
-30 sec. rest
EXERCISE 7
SEATED LEGS CURL
-5 sets, 12 reps
-30 sec. rest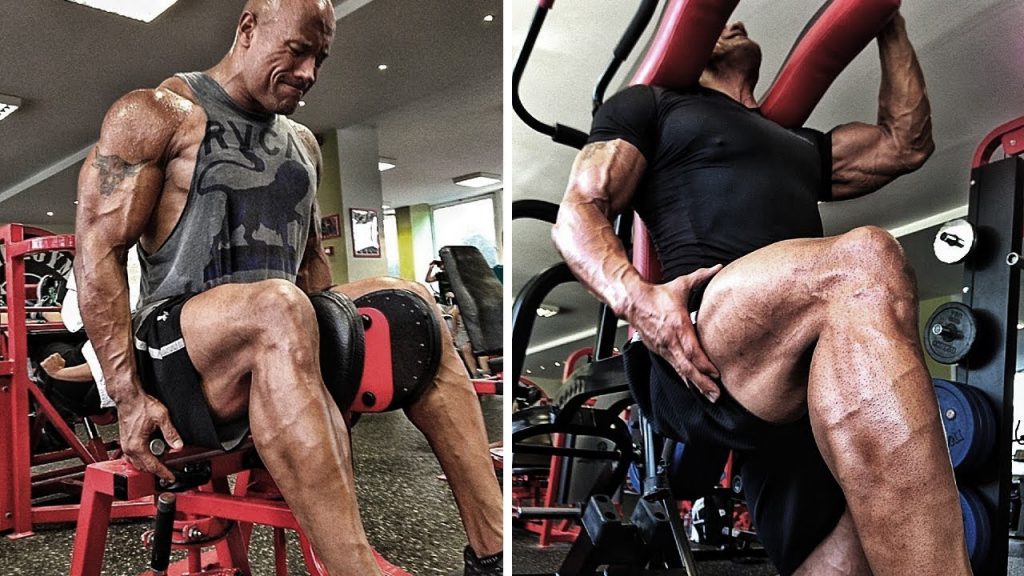 Take This Short Quiz to Find Out EXACTLY What You Need To Do To Get In Shape