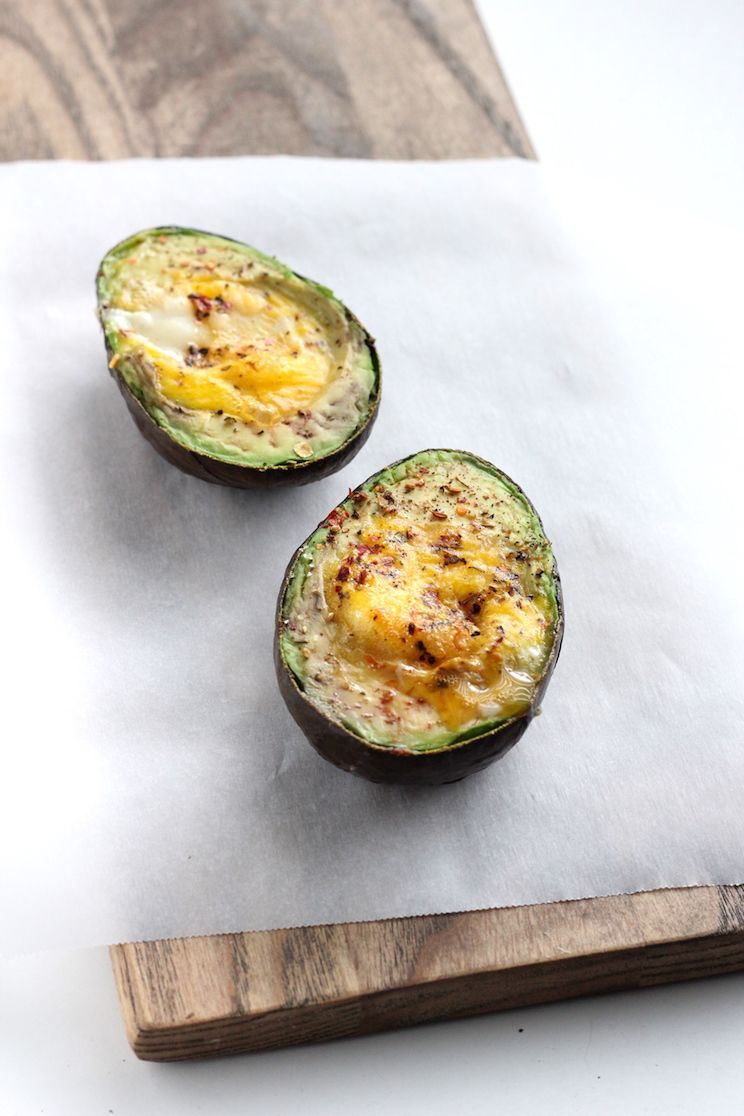 Ingredients
 1 organic avocado, halved with pit removed
1 egg
Salt
Pepper
Fajita seasoning or your favorite seasoning
Directions
Preheat the oven to 425 degrees F.
Flip each avocado side over and slice off enough of the rounded skin so that it can sit flat when the fleshy side is up.
Place the avocados, fleshy side up, in a baking pan. Crack some salt into each hole.
Whisk the egg in a bowl, divide it between the avocado holes. Sprinkle with salt, pepper and the seasoning of your choice.
Bake for 16-18 minutes, until the egg has fully set. Eat with a spoon and enjoy!
Want to reach your fitness goals faster?
Free eBook reveals the most effective cardio workouts and routines to get in shape and shed fat week by week!
Enter your best email below to get this free .pdf file sent instantly to your inbox.
Your information is 100% secure and safe from spam.