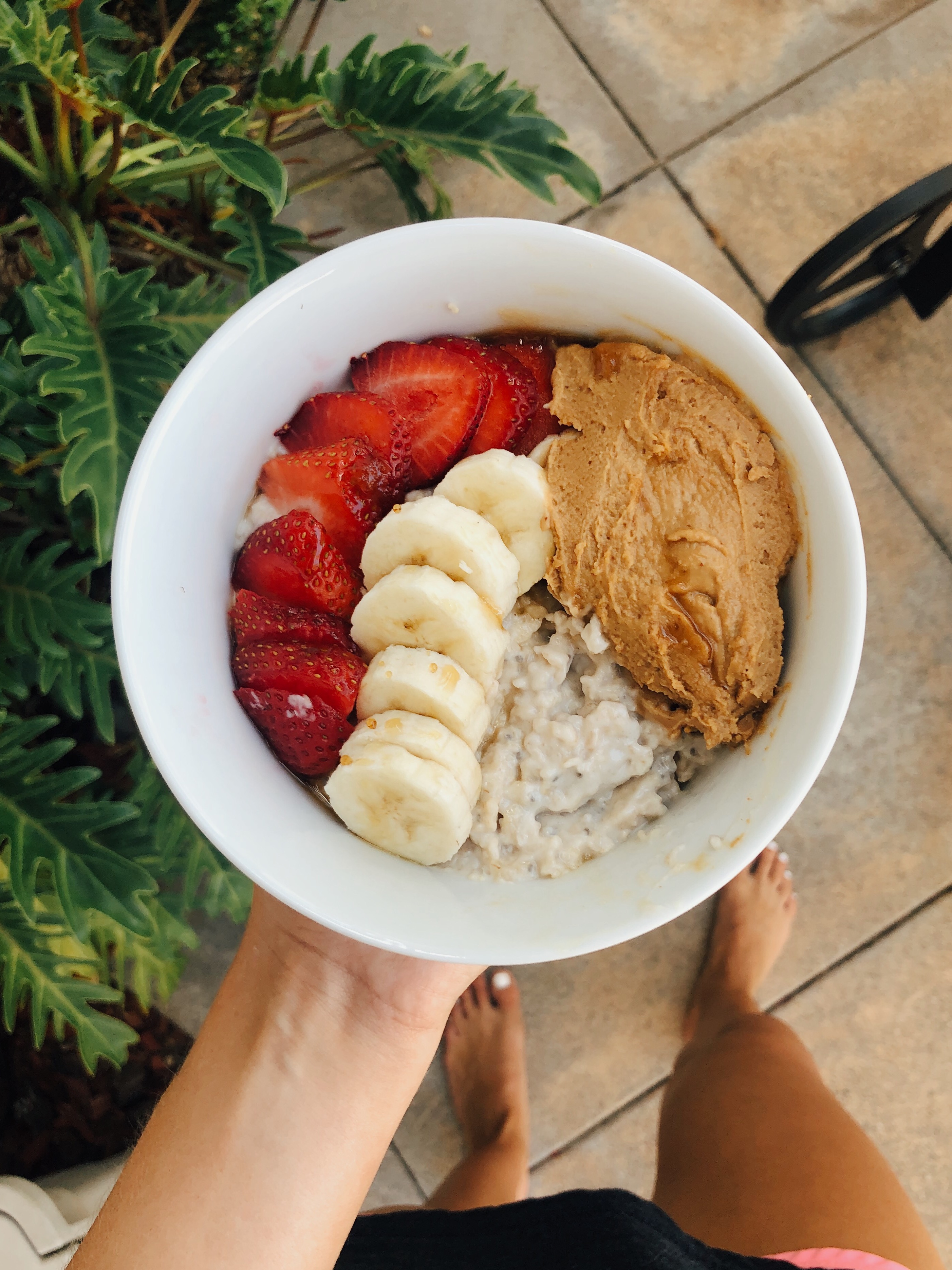 Ingredients
1/2 cup Quaker 1 minute old fashioned oats

1 banana

3 tbsp Open Nature Greek Non-Fat Strained yogurt

1 tsp chia seeds

5 tbsp Pb Fit organic peanut butter powder

1 tsp vanilla extract

4 strawberries

A drizzle of organic raw honey
Directions
Boil 1 cup water on stove

Add oats to boiling water over medium heat and occasionally stir for 1 minute

Mash 1/2 a banana

Add the mashed half of the banana, vanilla extract, and the Greek yogurt to the oats and stir it all together

Then put the Pb fit powder in a small bowl and mix with ~5 tbsp water

Top the oatmeal with strawberries, the other half of the banana, your Pbfit peanut butter, and drizzle some honey on top
Want to reach your fitness goals faster?
Free book reveals the 2 incredibly simple steps everyone must follow to eat clean, get healthy, and shed fat week by week!
Your information is 100% secure and safe from spam.
Simply enter your best email above to get this free .pdf file sent instantly to your inbox.