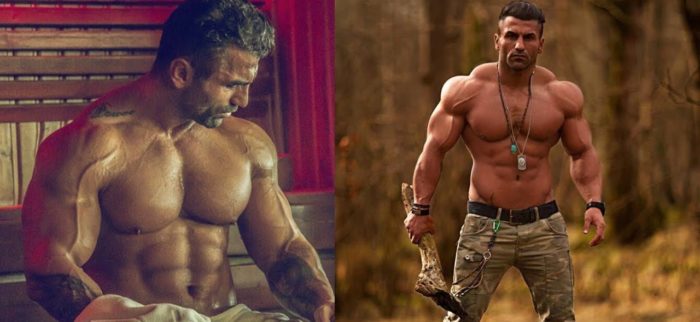 Monday is here, which means it's time for some Monday Motivation.
Today we are featuring Iranian bodybuilder Mousa Esmaeilpour.
Growing up, Mousa was drawn to the sport of wrestling. For years he dedicated himself to his craft, but tragically his career never took off due to a host of injuries.
So what did he do? Did he just give up? Hell no.
A year after seriously injuring himself while wrestling, Mousa decided that he was going to become a professional bodybuilder.
Within two years, after training diligently, Mousa was recognized as the national bodybuilding champion for his country in 2004. However, he didn't stop there.
After winning the title, Mousa relocated to Dubai and continued his fitness training.
For the next few years Mousa kept himself out of competitions, but remained dedicated to his training regiment. Then, in 2010, Mousa won the Asian Championships for having the best body, upon numerous other awards.
After taking some time off, he entered the Indian Bodybuilding competition, and came out of it with a second place medal. Then, in 2016, he took home the gold at the Dubai Muscle Show.
Since then, Mousa hasn't been nearly as active in the competitive world of bodybuilding, but he still trains all the time. However, instead of training for himself, he now coaches others in the sport.
Train hard, and lift heavy.
https://shreddedacademy.com/wp-content/uploads/2018/06/mousa-e1528130557460.jpg
322
700
Scott Helm
https://shreddedacademy.com/wp-content/uploads/2019/05/sa-logo-b.png
Scott Helm
2018-06-04 16:54:46
2018-06-04 16:54:46
Check This Out If You Have Lost Your Motivation