Want to be featured on @MealPrepRecipes Instagram?
Now is your chance for ultimate foodie stardom!
Submit your best recipes and photos for a chance to be featured on MealPrepRecipes Instagram with 1.5 MILLION fans!
Enter your recipe details below. Approved recipes will get posted to our site with your Instagram feed and a link to follow you. Once a day, the best recipe will be chosen for MealPrepRecipe's Meal of the Day!" #MealPrepRecipesROTD
Latest Recipe Submissions: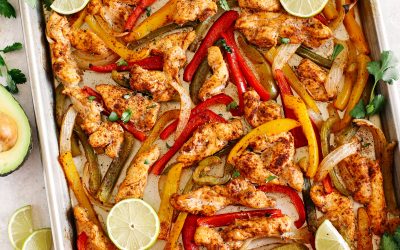 Sheet Pan Chicken FajitasCalories:316Protein:41.7Fats: 11.8Carbs:8.5Ingredients 1½ lb boneless, skinless chicken breasts, cut into ½ inch strips 3 bell peppers, thinly sliced (I used red, yellow, green) 1 onion, thinly sliced 2 Tbsp olive oil Salt...