Literally, there is rampant lack of knowledge regarding transitioning from cuts to huge muscles among folks. Some of the reasons that make folks to misuse this process is because they firstly overestimate the effect of a natural lifter on their muscles. Additionally they hardly have any idea about diet response to their bodies. But even worse than any other, which is physical and emotional, is disorderly leaving the phase of strict diet to a freestyle feeding one. Always this has resulted to the folks disappearing from work in days. This is the stage that needs a keen intervention for an individual to reach an expected goal or end without any severe defects.
Precautionary, it is deadly to compare the bodybuilder from a contest with an average gym attender cutting on weight. They may be from different levels of psychology and physical preparations. The following methods are methods fit for every situation of an individual on cutting phase:
The Mini Cut
This is definitely better for bodybuilders during their off-peak moment, weight classes' athletes and the lean gym attender. However, these folks have different purpose for the mini cut purpose which suits them for their areas of focus. For example, the primary goal of a bodybuilder is to build their body physique for a next time competition. Here one eats without precaution to increase weight but not for all of them. A bodybuilder will basically check on his fat gain. He does not want more weight caused by increased fats.
Bodybuilders' method on mini cut
Bodybuilders apply periodic mini cuts to have a better physique while accruing no fat at the same time. They are a bit aggressive but short time of cutting that last between 1 to 4 weeks. Mini at this phase prevents one to be bulkier without shape. But it makes easy dieting and readies one for competition while allows one to spend better time for muscle building. The method is also better for the power lifters on specific weight class categories. The benefit of this method is that no metabolic trauma is associated while attempting it, and the transitioning process is simple in comparison. One is also likely to recover quickly when he/she gets back to the regular diet.
The standard cut method is moderate in period of longevity. It lasts between 2 to 3 months. It is generally for those who want to get measurably lean. For example, a model readying for photo shooting, one making trace back to the gym workouts after long time absence and a competitor seeking to compete on a lower weight class. A rationale to cutting your weight as a body builder is supported in this article's logics. An offseason bodybuilder who defaulted is enlightened in understanding and is made aware of the first wrong move he took to stay away from the bodybuilding process. Slowdowns in metabolic processes is likely to be experienced when the cut last for some few months. This associates some plateaus phase characterizing the development of lean levels of the body. In case one get on offseason, he/she is likely to add a dozen amount of body fats. But one is likely to avoid that if one has knowledge to prevent this.
The tendency of gaining much fats in the body from an offseason bodybuilder is attributed to surplus amount of calories after the metabolism and assimilation of food products. Metabolism function is also likely to have been affected in one way or the other after shifts experienced between becoming at season and offseason. Therefore, food intake that is provided after damaged metabolism gets converted to fats instead and the end result is that weight has been gained too much. And if carbohydrate-source foods are used, they rejuvenate the metabolic function since carbohydrate is an energy food. It majorly adds up caloric content which efficiently tapers caloric content up the mark and increases metabolism effect and speed.
If you are planning to go for offseason from the aerobic activities, you ought to add 25 to 50 grams of carbohydrates on weekly basis before you start it off. This is therapy that will ensure that fat intake is slowed and avoided as one is transitioning.
The long cut method of transition is a method of dieting practice that takes a relatively longer time. Averagely, the time taken can be between 3 months and years of restricting ones diet. For people who have bigger weights as a result of huge overlapping of fats, and they are looking to reduce, this is the best way to go. However, it requires continuous monitoring and evaluation in order to avoid metabolic diseases that might be initiated. At the end, it doesn't mean that one gets very lean but they at least have lost an over seventy percent of excess body fats. We accord achievement to those who have reduced fats to acceptable levels – a consideration standard to healthy human.
Length of practice is what differentiates between standard cuts and long cut. Long cut is too long and tough and demands a lot of discipline for that longevity plan of time. If possible, breaks can be obtained in between the phases where we experience health-wise plateaus. And even to note, metabolism is likely to slow down due to enormous loss of weighty fats. At the end, energy requirement by one's body is likely to be lower than it was when one had heavier bodyweight.
Gradual increase involves increasing your calories slowly until initial point of weight gain then you stop. This method is regulatory and cautionary and it favorably substitutes the long cut method. Its importance to the transitioning process of the body is to maintain surplus calories. The gradual increase of calories means half amount of carbohydrates intake as compared to that of standard cut. Nevertheless, the goal of this method is to avoid the former intake, but adopt an appropriate intake for ideal weight end-point. If you increase carbohydrates and you gain weight, it is called water weight because of the fat-nature of the weight. And one gram of glycogen in the body is equivalent to 3 g of water. You have to stay on focus in order to stabilize after your bodyweight gain and check on food balance in responsiveness to body intake levels.
Preparing for the bodybuilding contest is all about maintaining extreme low fat levels while leveling hormonal balance and metabolism. It is a different method and demands quite differently all together. If used properly, it should be lasting for four to eight months. Though, it results to body fats of 3 to 5 % for men physiology and 6 to 8 % for women physiology.
It becomes typically difficult near the targeted or essential body fat level in terms of diet. You are likely to experience effects in your hormone levels, mood and sleep patterns. Further, the body develops high capacity to store fats. So gherin levels becomes high while leptin levels go low. At the same time insulin sensitivity rises to the peak and metabolism goes to the lowest. All in all, healthier body fat levels is very necessary for the productivity in offseasons.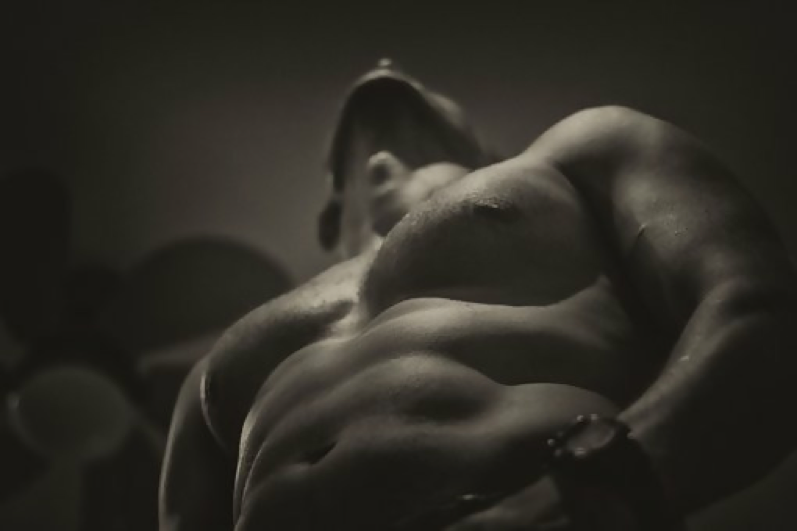 Modifying Carbs
Before increasing fat intake, it is recommended to reduce or slow down the increase of carbohydrates. Make an interval of gradual increasing rate at between 10 to 25g per week. We don't eliminate the chances of getting fat again, but we permit the room for that and to make one get even healthier than before. Gradually increase to 8 to 12 lbs and then focus on 1 to 3 lbs per month. The reason for this is because the body adjusts quite overwhelmingly after the prep and so better you are when you plan nicely for offseason. Prepare for overeating periods.
Summary
Transitioning through dieting plan is best suited for an individual capacity. Every competitor assumes a possible and effective plan that will lead them to victory. However, our bodies have evolved in lots of stages and phases to today where we can walk with better posture all the time. There is no need for guilt. You can at the end influence your body to have fat even immediately after the show.
Take This Short Quiz to Find Out EXACTLY What You Need To Do To Get In Shape