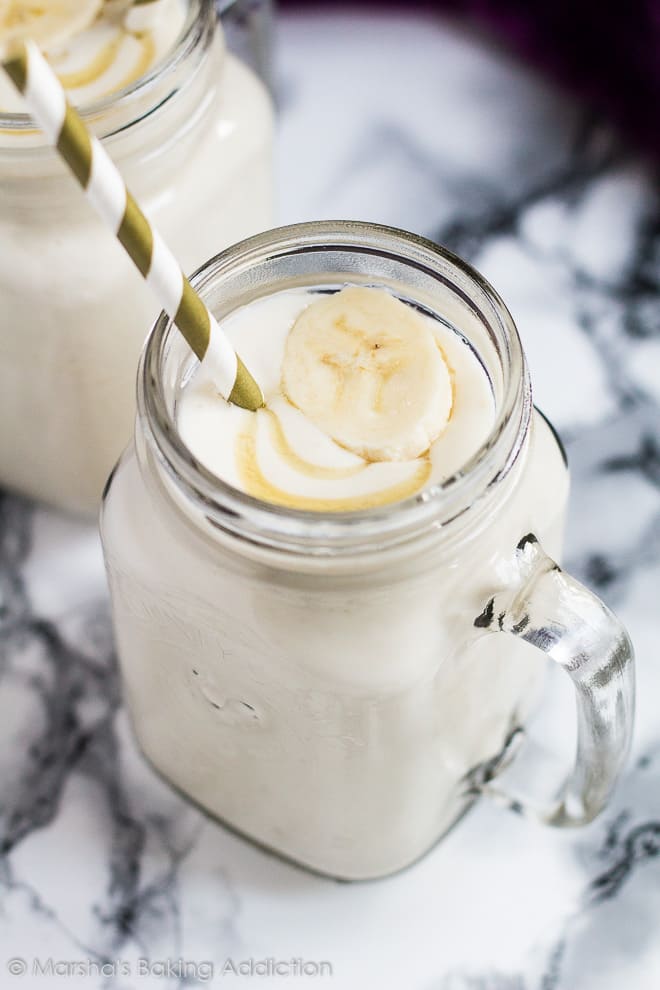 Ingredients
2 large bananas, sliced and frozen
3/4 cup (220g) Greek-style yogurt
1/2 cup (120ml) almond milk
2 tablespoons honey, maple syrup, or agave
Directions
Place the bananas, yogurt, milk, and honey in a blender or food processor and blend until thick and smooth. Add more milk if too thick for your liking.
Pour into glasses and drizzle with a little extra honey if desired.
Serve and enjoy!
Want to reach your fitness goals faster?
Free eBook reveals the most effective cardio workouts and routines to get in shape and shed fat week by week!
Enter your best email below to get this free .pdf file sent instantly to your inbox.
Your information is 100% secure and safe from spam.