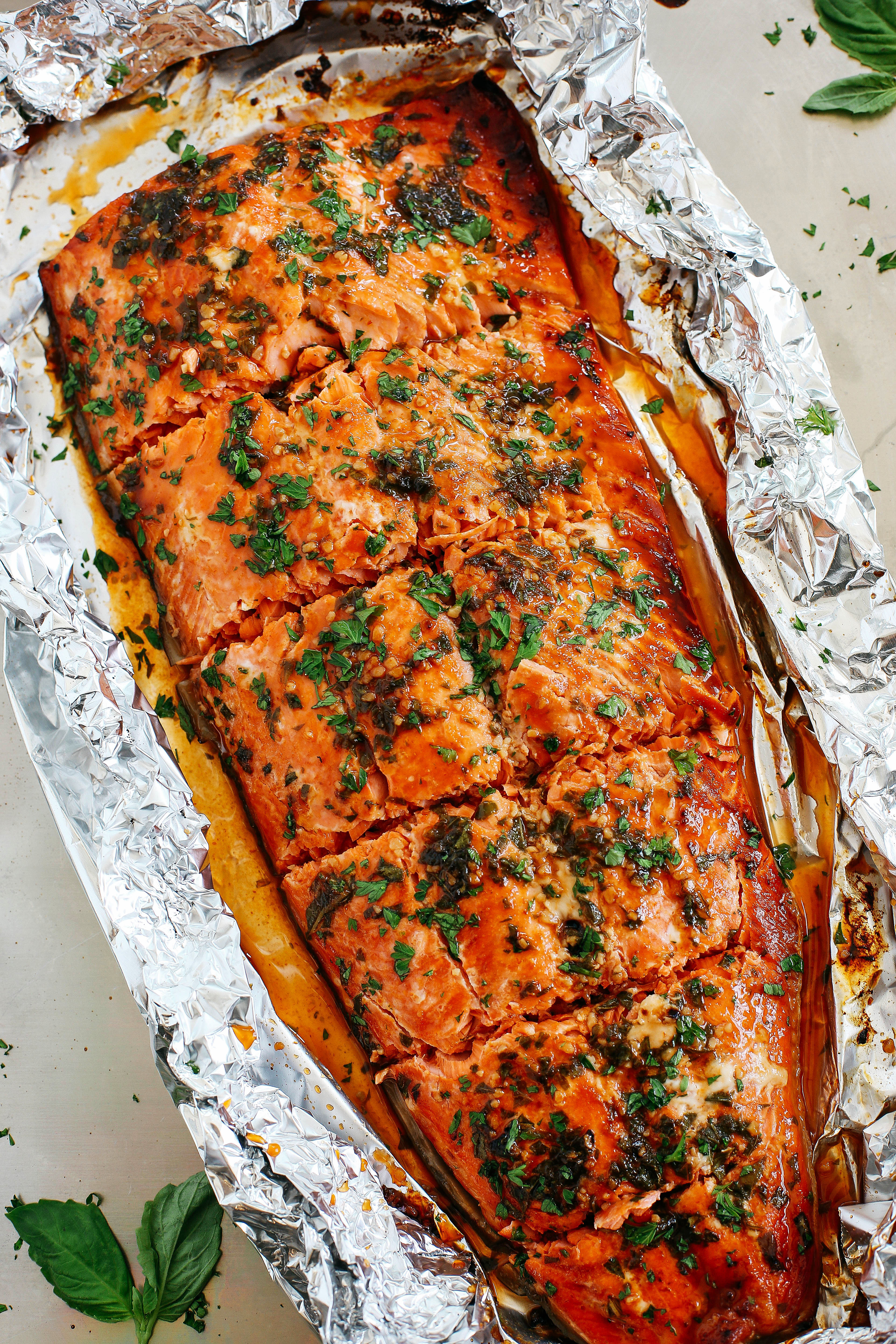 Ingredients
2 lb. side of salmon
Sea salt, to taste
For the marinade:
3 Tbsp rice vinegar
Juice of half a lemon
1 Tbsp honey
1 Tbsp reduced sodium soy sauce
1 Tbsp fresh ginger, grated
2 tsp. sriracha
3 cloves garlic, minced
2 Tbsp fresh basil, chopped
Directions
Preheat oven to 375 degrees F.
Line a baking sheet with foil and place salmon in the middle of the foil. Season with salt and set aside.
In a small bowl, whisk together rice vinegar, lemon juice, honey, soy sauce, ginger, sriracha, garlic and basil. Pour marinade over salmon until it is evenly coated and wrap tightly with the foil.
Bake salmon for 15 to 20 minutes then open up the foil and let it cook under the broiler for an additional 5 minutes. Serve immediately and enjoy!
Want to reach your fitness goals faster?
Free book reveals the 2 incredibly simple steps everyone must follow to eat clean, get healthy, and shed fat week by week!
Your information is 100% secure and safe from spam.
Simply enter your best email above to get this free .pdf file sent instantly to your inbox.