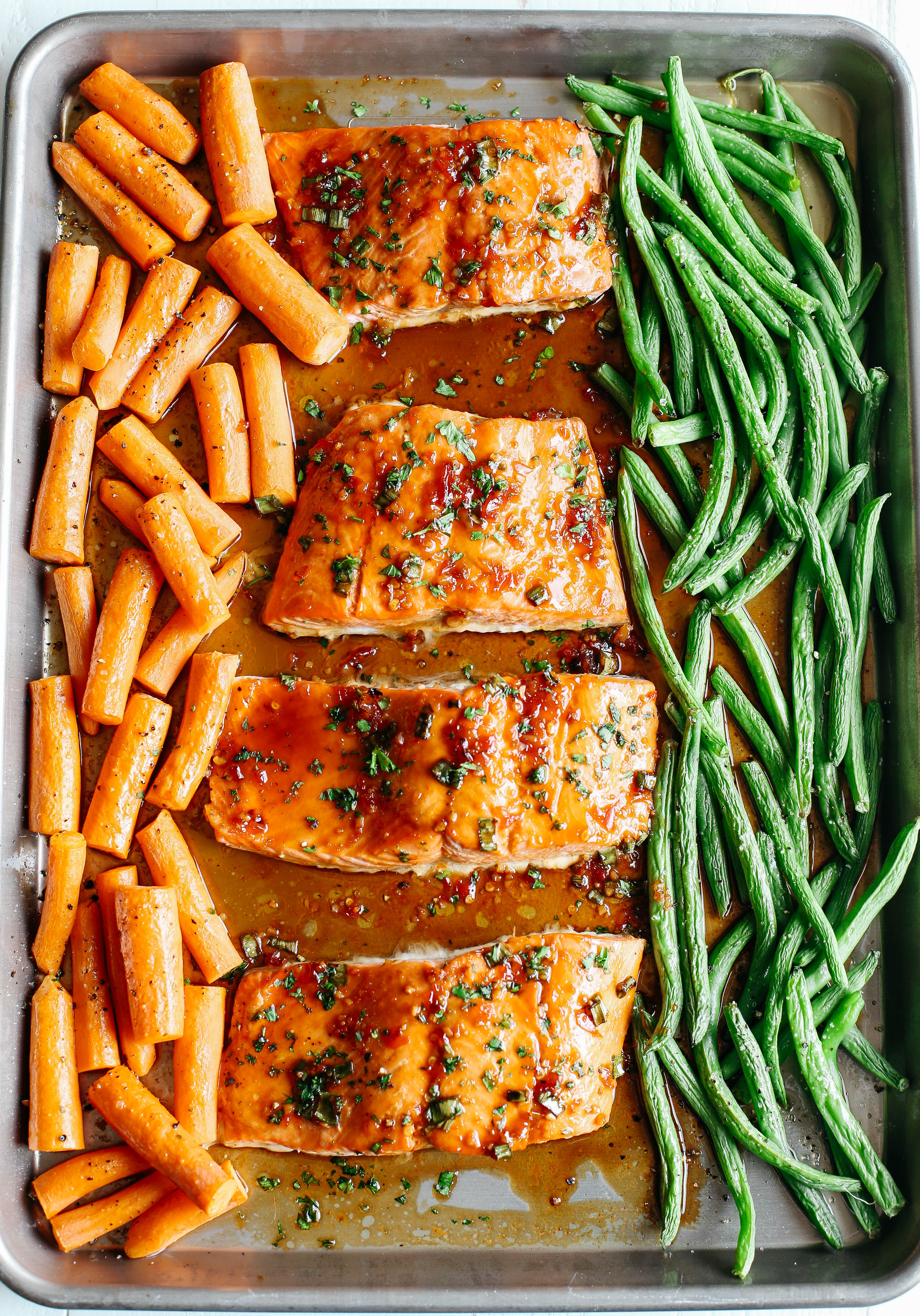 Ingredients
4 (6 oz) Alaska salmon fillets, fresh or frozen, thawed
1 lb. fresh green beans
2 cups carrots, cut into 2-inch pieces
1 Tbsp olive oil
Salt and pepper, to taste
For the ginger soy glaze:
¼ cup reduced-sodium soy sauce
2 Tbsp sweet chili sauce
1 Tbsp honey
1 Tbsp grated ginger
2 cloves garlic, minced
1 Tbsp chopped green onions
Directions
Preheat oven to 400 degrees F.
Place salmon (skin side down), green beans and carrots in a single layer on a prepared baking sheet. Drizzle green beans and carrots with olive oil and sprinkle with a little salt and pepper.
In a small bowl, whisk together soy sauce, sweet chili sauce, honey, ginger, garlic and green onions. Spoon sauce over salmon fillets and bake in the oven for 8 to 10 minutes. Turn the broiler on and cook for an additional 2 to 3 minutes, until edges of salmon are crisp.
Serve immediately and enjoy!
Want to reach your fitness goals faster?
Free eBook reveals the most effective cardio workouts and routines to get in shape and shed fat week by week!
Enter your best email below to get this free .pdf file sent instantly to your inbox.
Your information is 100% secure and safe from spam.