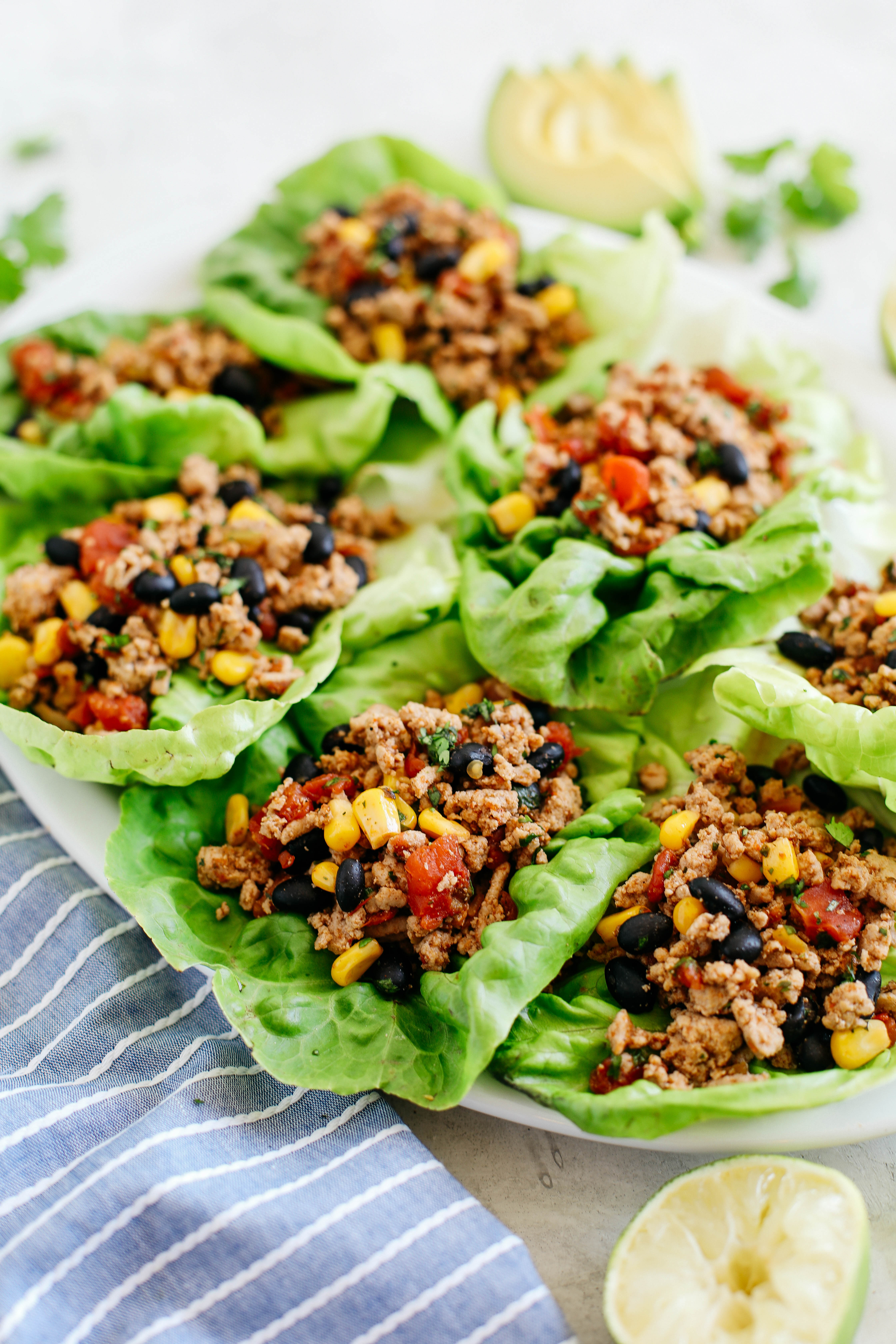 Ingredients
1¼ lb 99% fat-free lean ground turkey
1½ tsp chili powder
1 tsp cumin
1 tsp dried oregano
¼ tsp salt
1 (15 oz) can diced tomatoes, drained
1 (4.5 oz) can chopped green chiles
1 cup fresh or frozen corn
1 (15 oz) can black beans, drained and rinsed
½ cup (or more) chunky salsa
2 Tbsp chopped cilantro
Juice of half a lime
12 butter lettuce leaves
Directions
In a large skillet over medium heat, cook ground turkey until it begins to crumble and brown. Add chili powder, cumin and oregano and continue cooking until turkey is browned and completely cooked.
Stir in tomatoes, green chiles, corn, black beans, salsa and cilantro. Cook about 5 more minutes until heated through then mix in lime juice.
Add about ¼ cup turkey mixture to each lettuce cup, add desired toppings and enjoy!
Want to reach your fitness goals faster?
Free book reveals the 2 incredibly simple steps everyone must follow to eat clean, get healthy, and shed fat week by week!
Your information is 100% secure and safe from spam.
Simply enter your best email above to get this free .pdf file sent instantly to your inbox.